Tuesday, July 28, 2009
Occasionally websites are overwhelmed by the amount of traffic they receive. This is often the result of a Distributed Denial of Service (
DDoS
) attack in which thousands of computers all try to connect to the website at once. However, sometimes it happens as a result of a popular site (one with millions of visitors) linking directly to a much smaller site, unprepared to deal with the traffic.
This is sometimes called the
Slashdot Effect
for the popular metablog, Slashdot, although other phrases like being "Farked," "Drudged" or "
Wanged
" are also common. Slashdotting can overwhelm a server, or it could just represent a large increase in traffic. What I found interesting recently was that the comic xkcd produced a similar bump in traffic, but without a link. This comic from a few months ago referenced the
Voynich Manuscript
, a 15th century undeciphered illustrated book.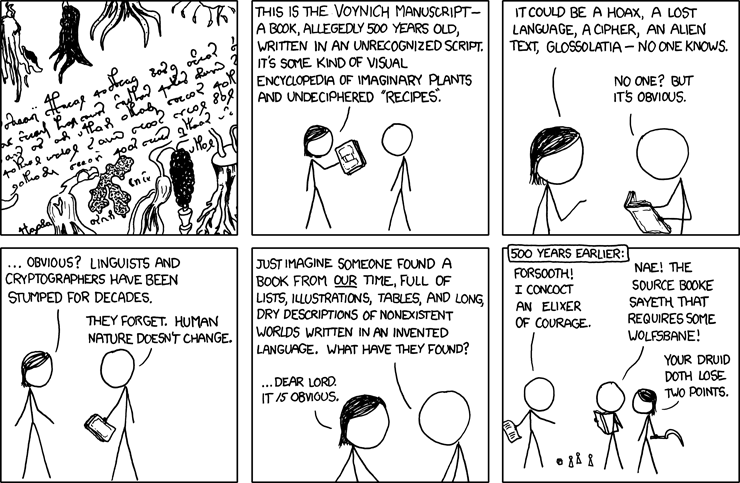 xkcd is known for a geeky following, but this was a bit too obscure. Wikirank
shows a 10,000% increase
in wikipedia traffic.